In order to accomplish a sufficiently thorough and effective security audit, vulnerability assessment is an absolutely essential step. By conducting vulnerability assessment activities well beforehand, you will be able to significantly improve the effectiveness and productivity during an actual penetration test.
The primary goal of vulnerability assessment is to identify the sources of potential threats and vulnerabilities.
In particular, you should be interested in some particular pieces of information that might potentially harm your computer systems if they are exploited or corrupted by malicious threats: configuration files, logon scripts, or other sensitive information residing on the system or on network devices.
Significant Impacts of Cybersecurity Breaches on Digital Businesses
Global brand reputation loss
When companies fail to protect their sensitive data, cyber-attacks can cause them to lose the trust of their customers and stakeholders. Business disruption occurs when such a reputation loss fails to attract the best talent, suppliers, or investors.
Theft of sensitive customer data
The continuous attacks of cybercriminals have resulted in monetary and data losses. The stolen data is then sold on the dark web, where hackers demand hefty ransoms. When intellectual property is stolen, years' worth of investment and effort can be lost.
Business disruption
Compared to large businesses or large corporations, cybercrime causes more damage to small businesses. 43% of cyber-attacks target small businesses, but only 14% are prepared to defend themselves. Recently, many leading corporate websites have gone down due to specific cyber-attacks, causing many hours of business disruption.
Legal consequences
It is important for businesses to protect the sensitive data of their customers and employees. If this data is compromised, it showcases that the organization has not observed appropriate security measures and may be imposed with regulatory sanctions and legal consequences.
LOOKING FOR A DEDICATED TEAM TO ENHANCE YOUR PRODUCT'S QUALITY
Types of Vulnerability Assessment Tools for Enterprises
Network-based scanning tools
These tools determine potential network security attacks and catch vulnerable systems on both wired as well as wireless networks.
Host-based scanning tools
These vulnerability assessment tools are utilized by testers to identify potential vulnerabilities on servers or other network hosts employed by digital businesses. Host-based scanning tools scan the application for open ports and services and convey key insights on the configuration settings and patch history of scanned systems.
Wireless network scanning tools
These tools are leveraged to scan the Wi-Fi network of a digital business and determine security weaknesses. These tools scan and recognize potential access points and confirm that the wireless networks of digital businesses are configured securely.
Application scanning tools
These vulnerability assessment tools are employed to test websites and mobile applications for potential software vulnerabilities and misconfigurations.
Database scanning tools
Testers use these tools to determine the vulnerabilities that may be a reason to cause database-specific attacks. The attacks may be in the form of SQL and NoSQL injection, and other known vulnerabilities and misconfigurations in a server.
Key Takeaways of Effective Security Testing
Helps display vulnerabilities quickly
It proactively helps businesses to determine and fix vulnerabilities in their software, apps, networks, and servers. Digital businesses should take up security testing to assure their organizations continue to provide high-quality and secure services to their customers.
Maintains brand image and reputation intact
Even a single cyber-attack or data breach can negatively impact the image of an organization. According to Business Wire, 81% of consumers would stop engaging with a brand online after a data breach. This can adversely influence the brand image and revenue also. Therefore, digital businesses should invest in end-to-end security testing services to protect customer data and maintain their brand image.
Smoothens business continuity
Every business aims to function seamlessly 24/7, which is achieved with practical and robust security testing techniques. Regular security reviews help businesses to eradicate situations of unexpected downtime or loss of accessibility, which could result in business continuity problems at times.
Assures the security of IT systems, apps, networks & data
As per Cybersecurity Ventures, a new cyber-attack strikes every 11 seconds. This clearly demonstrates an alarming situation; companies must protect their IT systems, business-critical apps, and business and customer data from these rapidly growing cyber-attacks. This is where security testing plays its part.
Improves security IQ of employees with policies in place
Providing the security of data and systems is not the sole responsibility of IT teams. Vulnerability assessments help to comprehend the security testing essentials in the organization and cultivate a culture of cyber-security in the organization by embracing stringent cyber-security policies.
Also Read: Cyber Security Testing Checklist
Conclusion
Cyberattacks have been on the rampage and pose a substantial risk to business apps, data, systems, networks, and the risk of losing consumer trust and the organization's reputation. Today's companies should assure robust cyber security readiness by leveraging end-to-end security testing.
Businesses should outsource security testing to the best outsourcing partner to safeguard their businesses from cyberattacks and assure vulnerability-free. Outsourcing cyber security testing can help companies to reach faster incident response time, save high costs, and overcome cyber threats and vulnerabilities.
When it comes to QA, nothing is better than having the correct people in charge. That's why we make sure that everyone on our team is qualified and accredited on some of the industry's best practices.
At TestUnity we have an expert team of QA Engineers. This enables us to give our clients the support they require to make sure that their software hits the market in the right circumstances. Contact us for a free consultation and see why TestUnity's QA approach is the best choice for your software.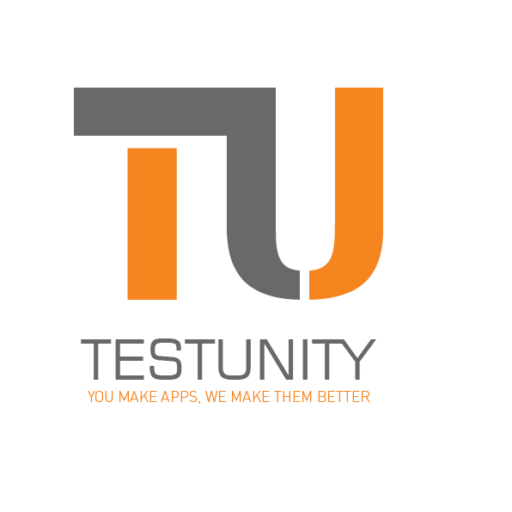 Testunity is a SaaS-based technology platform driven by a vast community of testers & QAs spread around the world, powered by technology & testing experts to create the dedicated testing hub. Which is capable of providing almost all kind of testing services for almost all the platforms exists in software word.