There are more than 1.85 million apps available on the iOS store and more than 2.56 million for Android in the Google Play Store. Toss in software programs and web apps for desktop and that's a ton of new programs arriving onto the market annually. The developers developing and releasing these apps can vary from small startups to tech giants like Microsoft.
No matter what size the organization is, they all have to go through a method of testing those programs to assure they're ready to launch. While many may carry out in-house testing, more and more developers are looking to on-demand testing as the best solution.
Just what is on-demand testing and what are the various kinds of testing available? What advantages does it present to you as a developer?
What is on-demand software testing?
On-demand testing lets you obtain test results when you require them – helping you test throughout your development lifecycle.
Having a reliable, always-on attitude to testing forms a more robust development cycle, allowing teams to find and fix bugs early on.
On-demand testing plays a critical role in determining problems that could be missed, and which could cause more significant problems down the line.
What are the types of on-demand software testing
Although there are several kinds of on-demand testing, most fall into two classes: functional and non-functional. People tend to employ crowd testing to cover different phases of their testing cycle – for instance, elements that can't be covered manually internally, or by automation.
Functional testing
Functional testing checks that a program does what it was really developed to do. It will check that each function of the program acts as expected and can help confirm that actual behavior matches what the developers expected. 
Non-functional testing
As the name implies, this kind of testing looks at the non-functional aspects of your program. This could contain factors such as performance, reliability, and usability, and can cover things such as how many people can log in and use it at the same time. It checks that your program is completely ready to be released. 
LOOKING FOR A DEDICATED TEAM TO ENHANCE YOUR PRODUCT'S QUALITY
Manual testing
Manual testing glances at your program without the help of any automated tools. Every issue is viewed from what will be the end user's perspective to assure the program functions efficiently and aims to determine both obvious and hidden errors in the software. Manual testing is in multiple ways a better choice than automation and seeks to assure a bug-free release. 
Automated testing
Automated testing is a method that can provide quick test results through testers employing test scripts to carry out various aspects of the overall testing process. Automated tests are usually targeted at specific areas to assure that outcomes are as expected or that features work as they were designed to. 
System testing
System testing your program includes testing the product as a whole. It doesn't need any coding knowledge, and testers look at whether the product meets all the specs described by the developers. It's usually the final step in any testing process and can contain both functional and non-functional testing elements.
Why do you require on-demand testing?
You want your finished product to be successful, and in order to accomplish that, you want to launch it to the market with no errors or bugs. Of course, many bugs are found post-launch but you can minimize the risk of this occurring through rigorous on-demand testing during the development stage. 
Advantages of on-demand testing
Controlled costs
Using on-demand testing is cost-effective as it decreases the likelihood of a delayed-release and greater costs as a consequence. It also saves you the cost of having dedicated QA staff within your enterprise or going over budget though shifting your own staff to the testing method. 
Flexible schedule
Timing can be everything in software development, particularly when you may face stiff competition. Leveraging the crowd testing service, lets you have more flexibility when it comes to timing. It can help you avoid shifting any of your team to actual testing and indicates it is more likely you can release on schedule.
Tailored solutions
Sometimes you require something a little more bespoke or have an unusual request that's past even the most intelligent platform. Your crowd testing company should have a real person to hand to assist craft your tests to suit your requirements. 
Transparency
On-demand testing adds a layer of transparency to your product that may not be available if the work was taken out in-house. This can be particularly relevant where the software requires a higher level of security. It can also assure that testing is done to industry standards, such as those employed by the Anti-Malware Testing Standards Organization (AMTSO).
Testing expertise
A major factor in choosing an on-demand testing company is the level of expertise they deliver. They'll be testing software on a day-to-day basis and have potentially better insights into errors that may occur; errors you're in-house team may not detect. 
Also Read: Everything That You Should Know About On-Demand Testing
Conclusion
On-demand testing offers huge advantages to any organization creating software or apps. You can pick between testing processes you can run yourself or you can trust TestUnity's enormous pool of experienced talent. On-demand testing can provide you with speedy results as and when you require them so that problems can be identified and dealt with. 
If you are creating any kind of program, you want to release it on schedule and, ideally, with zero bugs. On-demand testing is the solution that helps you accomplish your release date with ease while assuring it satisfies the high standards your users expect.
At TestUnity, we strive for the highest quality in every project, and our professional QA specialists are ready to ensure it. Contact us if you're looking for a dedicated team to enhance your product's quality.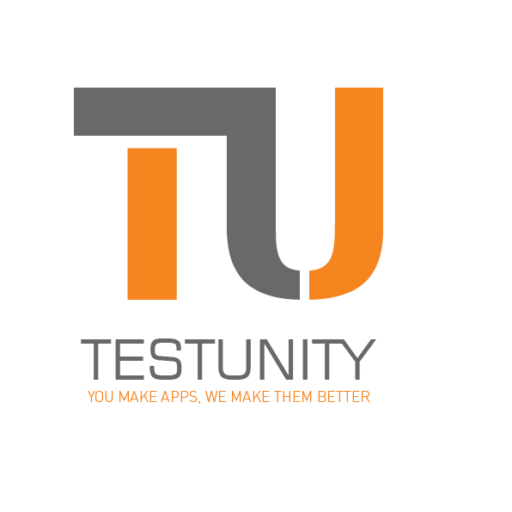 Testunity is a SaaS-based technology platform driven by a vast community of testers & QAs spread around the world, powered by technology & testing experts to create the dedicated testing hub. Which is capable of providing almost all kind of testing services for almost all the platforms exists in software word.