Taking stock of your accomplishments and setting goals for the new year is a great way to end the year on a positive note. You can integrate the latest trends in technology, user behavior, and the broader market into your mobile app testing and development plan by looking into the latest trends in technology, user behavior, and the broader market.
In this post, we'll discuss the mobile testing trends to watch for in the coming year so you can plan your mobile app testing procedure for 2023.
Mobile Testing Trends: Why are they Important?
Globally, there are about 6.5 billion smartphone subscriptions as of 2022, and several hundred million more are expected in the next few years.
Mobile devices accounted for 59% of global website traffic in the second quarter of 2022. Software development, operations, and quality assurance remain opportunities in this growing market, but shortcuts are not allowed.
An app must provide an excellent user experience while also protecting users' data. If they don't, they'll go somewhere else. Developing your apps to deliver a positive user experience is better for your company.
2023 Mobile App Testing Trends
Developers have been carrying on more responsibility when it comes to testing. To help teams better plan for the year earlier, we foretell the top trends in mobile app testing for 2023.
1. DevOps is growing as the time to market shortens
The time to bring a product to market may become even shorter as the need to respond to the global market increases. The shortened development cycle can lead to more bugs so testing will require to start right at the start of development. That implies developers will continue to take on more responsibility when it comes to testing, continuing an upward trend.
One of the methods to tackle this growing requirement is automated testing. According to a GitLab DevOps report, test automation adoption increased by over 20% in the past year. Automated testing stays one of the top practices that developers would like to add more of into their organizations as it decreases some of the labor-intensive tasks needed with manual testing.
DevOps will continue to grow in 2023 as it helps software teams respond to the needs of the market with improved speed, efficiency, risk mitigation, and continuous feedback loops without sacrificing quality. Incorporating mobile app testing as a critical part of the DevOps workflow helps to provide a user's perception and trustworthiness of both your product and your company.
2. Security testing is a top focus
Security is one of the top problems for developers. Cyberattacks continue to hit companies of all sizes and in every sector, and new kinds of attacks are expected to take shape in 2023. Not only is your company at risk, but so are your users' personal data. Login credentials and credit card details can be compromised and identities can be stolen. The shift to a remote workforce and the increasing spread of internet of things (IoT) devices deliver additional areas of exposure. That implies that cybersecurity should be evaluated and strengthened at every stage of development.
LOOKING FOR A DEDICATED TEAM TO ENHANCE YOUR PRODUCT'S QUALITY
3. Adoption of cloud mobile testing is growing
Cloud mobile testing is a leading choice for testing mobile apps due to its efficiency and cost-effectiveness, and the demand for these solutions will persist. Teams can test across different platforms and devices without having to aim for the near-impossible task of keeping a massive library of all the hardware and testing devices on which to test their apps. The flexibility and scalability of cloud-based testing solutions make them demanding to developers.
In addition, the increasing tendency by developers for hybrid or remote models of working shows that remote work is here to stay. Cloud mobile testing eliminates the requirement for physical devices, letting mobile app developers test applications with greater flexibility and scalability. With cloud-based testing and a mobile app testing procedure that contains automated and manual tests, organizations can better adjust to global market conditions as the need for mobile continues to increase.
4. Mobile app rating as a marketing tool
With the number of mobile apps known on the market, users desire a high-quality experience. To reflect this demand, Google Play provides greater visibility to higher-quality apps in the Play Store. Conversely, it may suppress the lower-quality products or keep them with a warning. Google Play advises concentrating on technical quality and delivers metrics they use to measure standards. You can observe metrics such as performance and stability through Android vitals and use new tools to catch issues.
The quality of a mobile app is more essential than ever as products deemed to complete higher standards will have an edge in the market. One way to guarantee you're releasing quality mobile apps is with a thorough mobile app testing approach.
5. The growth of Flutter and React Native automated testing frameworks
Mobile test automation frameworks such as Flutter and React Native are at their peak. Flutter is an open-source framework that lets developers create, test, and deploy apps from a single codebase. React Native lets developers build native apps for Android and iOS, also from a single codebase. These mobile frameworks save development and testing time while decreasing costs.
Also Read: Top 5 Software Testing Trends To Look Out For In 2023
2023 is the Year to Revisit the Way You Test
Today's mobile-first environment implies app development and QA teams require to stay laser-focused on delivering users with a seamless and positive experience while also balancing the high need for speed and security. Testing your mobile app suite is a vital part of reacting to rapid market growth and need. By including a thorough testing plan as part of your approach, you can provide a solid technique to grow and move your organization forward.
When it comes to QA, nothing is better than having the correct people in charge. That's why we make sure that everyone on our team is qualified and accredited on some of the industry's best practices.
At TestUnity we have an expert team of QA Engineers. This enables us to give our clients the support they require to make sure that their software hits the market in the right circumstances. Contact us for a free consultation and see why TestUnity's QA approach is the best choice for your software.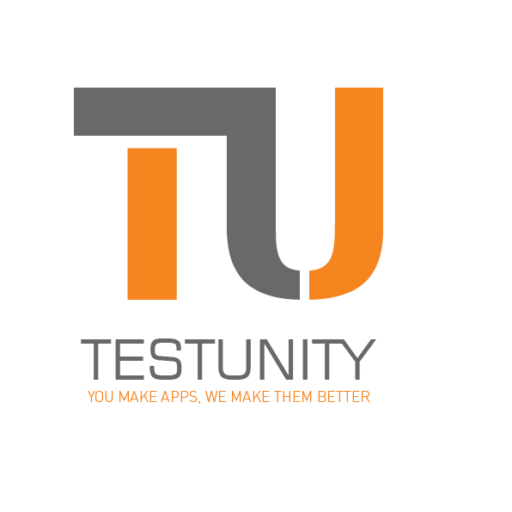 Testunity is a SaaS-based technology platform driven by a vast community of testers & QAs spread around the world, powered by technology & testing experts to create the dedicated testing hub. Which is capable of providing almost all kind of testing services for almost all the platforms exists in software word.