Today's companies are trying to cope with the adverse impacts of the COVID-19 pandemic, while a wave of cyberattacks resumes posing a challenge for companies. These cyber-threats significantly grew during the COVID-19 pandemic as employees worked from home. Due to this new work culture, numerous vulnerabilities appeared online that weakened the security of networks, systems, and data, across organizations worldwide.
Apart from the remote working culture, other reasons for the sudden growth in cyberattacks include public internet usage, weak passwords, unprotected systems/networks, downloads from unknown sources, etc.
Some of the most common attacks comprise Phishing, Ransomware, Password Attack, Malware, DOS, Zero-day Exploit, Cross-site Scripting, SQL Injection, etc. Eventually, today, it has become important for all companies to protect their critical apps, systems, data, and networks from cyber threats by embracing cyber security measures.
An overview of cyber security
Cyber security, also known as information technology security, protects computers, applications/software, networks, servers, data, and more from cyberattacks. Its main purpose is to combat cyber threats and protect companies from any form of vulnerability. Cyber security is classified into five kinds: critical Infrastructure Security, Cloud Security, Application Security, Network Security, and Internet of Things (IoT) Security.
Why do businesses require to adopt cyber security measures?
Protects from cyberattacks:
The rapidly increasing cases of cyberattacks have necessitated the adoption of robust cyber security measures. For companies to protect their networks, critical apps, systems, and data from cyberattacks, the adoption of strict cyber security measures is important.
Protects brand reputation:
Cyber attacks pose a substantial risk to the sensitive information of companies and their customers. Any information leak can cause damage to their brand reputation. Therefore, companies require to adopt effective cyber security practices.
Improves customer trust:
Companies require to protect customer data from cyber threats, as any loss of customer data can impact customer trust. Therefore, companies require to adopt cyber security measures to enhance customer trust.
LOOKING FOR A DEDICATED TEAM TO ENHANCE YOUR PRODUCT'S QUALITY
How can companies protect themselves from cyberattacks?
There are different cyber security measures that companies can adopt and leverage to assure their infrastructure, apps, systems, and networks are free from threats and vulnerabilities. Some of them comprise:
Data encryption:
Companies should assure end-to-end data encryption of sensitive and essential data. Data encryption transforms the data into a secret code and decreases the risk of cyber threats, data destruction, or data tampering.
Multi-factor Authentication (MFA):
MFA is a great method to protect companies from cyberattacks. MFA is a security verification method that requires the user to provide two or more additional proofs of identity to access the account. This way, MFA adds a layer of security and safeguards companies from cyber threats.
Employee awareness:
Companies should build awareness among their employees about cyber security policies and use the best methods to keep their companies safe from cyberattacks. Companies should make their employees aware of the significance of strong passwords, secure downloads, anti-virus, etc.
Outsource security testing:
Outsourcing is when a company employs a third party to handle operations or deliver services. Thus, companies can outsource the security testing of systems, apps, and networks to an able outsourcing partner to obtain an unbiased idea of the cyber security readiness of their company.
Some of the major advantages of outsourcing your cyber security testing comprise:
Threat detection and incident response time improvement:
One of the major advantages of outsourcing is the fast incident response time or turnaround time. With outsourcing, the services are available on time and much quicker than in-house teams.
Skilled professional services:
Outsourcing security testing lets companies test their software with highly-skilled resources. The organizations that deliver outsourcing services have skilled and certified experts that can help companies enhance their cyber security readiness.
Automated cyber security testing:
For in-house teams, it is challenging to source and keep a vast variety of tools in-house. However, outsourcing partners have access to different tools and frameworks that they leverage to automate software testing.
Security compliance and regulations:
There are different kinds of compliances and regulations, such as GDPR, HIPPA, SOC, etc., that companies should follow. Companies can get their security compliance and regulations reviewed by outsourcing cyber security testing.
Customized services:
As the application evolves, software testing becomes complex. Also, applications require to be tested more repeatedly and thoroughly during peak load days. With outsourcing, companies can get customized services as per their requirements.
24x7x365 monitoring:
With outsourcing, companies can accomplish 24/7 monitoring of their applications and faster response to their requirements. It becomes easy to acquire seamless support from the outsourcing company.
Cost-effective:
For a company, in-house hiring resources, upskilling them, and buying tools could be an expensive affair. However, with outsourcing, companies acquire customized services, skilled resources, advanced tools, and more at a much lower cost.
Also Read: Cyber Security Testing Checklist: Steps To Conduct Before Testing A Product In The Security Domain
Conclusion
Surely, cyberattacks have been on the rampage and pose a great risk to business apps, data, systems, and networks and are at risk of losing customer trust and the organization's reputation. Today's companies should assure robust cyber security readiness by leveraging end-to-end security testing. Companies should outsource security testing to the best outsourcing partner to protect their companies from cyberattacks and assure vulnerability-free. Outsourcing cyber security testing can help companies gain faster incident response time, save high costs, and overcome cyber threats and vulnerabilities.
TestUnity is a next-gen specialist QA & software testing company, that has been assisting clients with a range of security testing requirements. Our team of Testers assures that your application is safe from vulnerabilities and satisfies the stated security needs, such as authentication, confidentiality, authorization, availability, and integrity.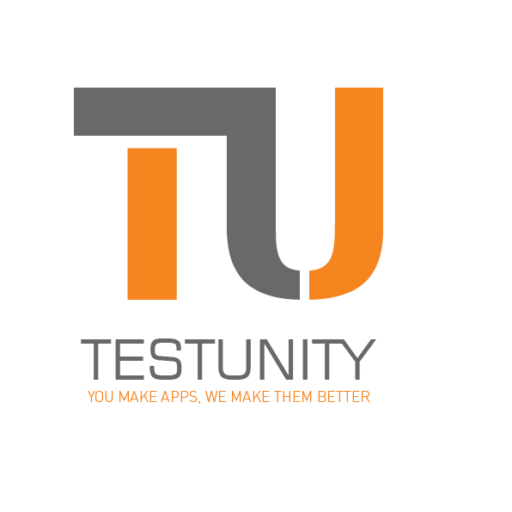 Testunity is a SaaS-based technology platform driven by a vast community of testers & QAs spread around the world, powered by technology & testing experts to create the dedicated testing hub. Which is capable of providing almost all kind of testing services for almost all the platforms exists in software word.