The digital world is filled with various platforms that make our lives easier and more productive. However, with today's overall reach of technology, it's much easier to fall prey to malicious activities such as ransomware attacks or SQL injections. Web App Penetration Testing is a type of pure-play software testing and is one of the most effective methods to improve your security.
Preventing a problem will always be better than curing one, and one of the best methods to stay clear of these threats is to understand what they do and how you can determine them.
SQL Injections let third parties acquire access to your application or platform's data. This kind of threat will try to sabotage your applications by removing or altering important data, causing your platform to have mistakes and inconsistencies. 
It's time to take steps to protect yourself and your business against these malicious attacks before they occur. Invest in web application penetration testing to understand how you can handle your business' safety.
What is Web App Penetration Testing?
Web App Penetration Testing, also called web pen-testing, challenges an application by conducting a hacker-like simulated attack against it to find its vulnerabilities. This allows business owners to determine what they can enhance in terms of security. However, the main aim of penetration testing is to discover how hackers and people with malicious intentions can use these vulnerabilities to their benefit. Whether it be via ransomware or SQL injections, web app penetration testing aims to determine how bad of a threat the weak points in your business' cybersecurity are by affecting an actual attack.
Web application penetration testing helps you determine the vulnerabilities you may not be aware of. It also allows you to go through a condition and figure out how to deal with the potential outcomes without really experiencing them. With all of this data, you have an opportunity to improve your safety and get ready for the worst.
To get ready for penetration testing, here are a few easy tips to get you started.
Find a reliable service to perform the test.
Notify your IT personnel and workers before time.
Expect all results and prepare for them.
Be ready for system downtime.
Ensure that your security hasn't been artificially improved to acquire genuine results.
Web App Penetration Testing Methodology
Here is a brief summary of the methods and procedures that Web App Penetration Testing entails.
Planning Phase
Scope definition: This part is where the company briefly describes what the web application penetration testing will contain and cover. This takes place before the actual testing starts.
Availability of documentation: There is a series of documents and needs that are required to be presented before the online web penetration takes place. This contains things like integration points. The tester must also be acquainted with traffic interception and basic HTTP protocols.
Determination of success criteria: How can you decide whether the website penetration testing was a hit or a failure? Success criteria must be agreed upon before moving with the online penetration testing process.
Test result examination from previous tests: This provides a point of comparison between the outcomes of the past and present website penetration testing. These determine which steps were taken to enhance performance since the previous test.
LOOKING FOR A DEDICATED TEAM TO ENHANCE YOUR PRODUCT'S QUALITY
Execution Phase
Run a test with various user roles: The web app penetration testing should be performed under various roles. This is because some benefits and features can only be accessed by someone in a particular role or position.
Decide how to manage post-execution: There is a proper protocol that testers must follow throughout the complete process. First, they must establish everything on the success criteria developed beforehand. Vulnerabilities discovered should be reported after the pen testing has happened, naming all risks and elements compromised during the process.
Develop test reports: This step specifically involves managing the results of the web app penetration testing into a proper report. The report must be clear and complete, naming all vulnerabilities discovered, all methods employed, where the issues were discovered, and their severity.
Post Execution Phase
Suggest corrective actions and alternatives: The main aim of performing web application penetration testing is to enhance your business' security. That being said, the tester must deliver recommendations and professional advice on how you can improve your security and eradicate vulnerabilities.
Retest all vulnerabilities: Testers must assure that the vulnerabilities that have already been fixed do not come back as another problem during the retesting.
Advantages of Web App Penetration Testing
Reveals System Vulnerabilities
Web pen testing carefully examines your system as it is subjected to a hacker-like simulation. Once the web app penetration testing has been conducted and completed, the tester will deliver a detailed report of everything that happened during the method. This contains things like the vulnerabilities and issues discovered, where they were discovered, the methods employed during the testing method, and recommendations from the tester about how you can increase your security.
Tests Your Software's Cyber Defense Capabilities
Your system should be well prepared to manage all possible threats that you may face. Web app penetration testing is a process in which you can experience the danger of a malicious attack without really suffering from its outcomes. The outcomes of the website pen test will let you understand all the areas that you require to work on. 
Ensures that the Software is Compliant with all Security Certifications and Regulations
Compliance is a must when it comes to assuring your security. The web app penetration testing will only be achieved once specific regulations and certifications have been encountered, which is usually established by the industry itself. Certain protocols such as the PCI regulations need companies to perform frequent web penetration testing to ensure the safety of their system. It's better to be prepared for the outcomes ahead of time and take the proper precautionary steps to prevent them from occurring.
Also Read: Why Should Companies Outsource Cyber Security Testing In 2022
Conclusion
Web app penetration testing is a necessity for every company when it comes to ensuring their safety. Malware, ransomware, and other attacks are still highly prevalent today. To fight these threats, you must invest in precautionary actions and pure-play software testing methods that assure the most optimized version of security for your company.
TestUnity offers the exact services you require to make that occur! We are fully committed to delivering a safe and comprehensive web application penetration testing service and pure-play software testing service to enable your system to stay clear of threats and vulnerabilities. Contact us today for more information!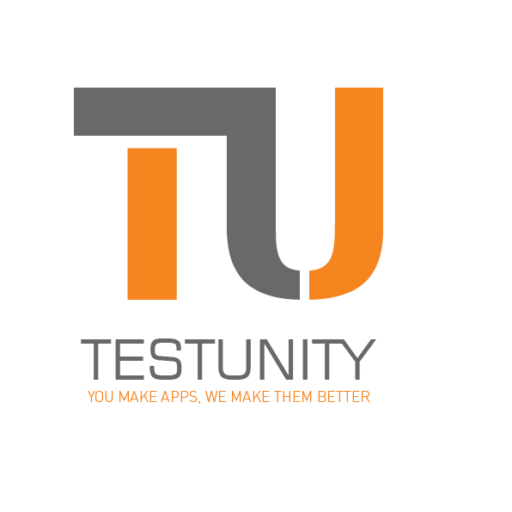 Testunity is a SaaS-based technology platform driven by a vast community of testers & QAs spread around the world, powered by technology & testing experts to create the dedicated testing hub. Which is capable of providing almost all kind of testing services for almost all the platforms exists in software word.