Mobiles have certainly become the lifelines of the current generation. According to Statista 6.3 billion people globally employ mobile phones." With such a big segment of people leveraging the capabilities of mobile phones for day-to-day requirements, it has become essential for businesses to offer their services and make them compatible with mobile phones.
Launching websites have become the second priority for companies and they now choose to launch their mobile app even before launching their website. But delivering mobile solutions is a little difficult considering the numerous devices, screen sizes, platforms, networks, etc. available for people to utilize. Not only providing and developing these solutions is hard but testing them is equally challenging.
Here are the top Mobile App Testing Challenges testers encounter:
1. Performance and user experience issues:
A delay of a few seconds in doing your job through a mobile application or complicated navigation can allow your user to switch to your competitor. Hence it becomes extremely essential for the testers to test features with extra accuracy. Also, unfortunately, app review has an effective effect on the people considering using the app.
The bad reviews and descriptions of mistakes and faults, even if fixed become a blockade for new people desiring to try your app. Hence it becomes very difficult for the testers to provide bug-free applications the very first time.
2. Screen sizes:
With growing requirements and new technologies, we see different mobile companies launching their mobile phones in various screen sizes. Rather, various variants of the same model with various specifications have become the trend in society. Recently, Samsung introduced two new versions of its veteran Note series; the Note 10 and Note 10 Plus, where Note 10 has a 6.3-inch screen, and the 10 Plus has a 6.8-inch screen. Similarly, iPhone too launches its mobile phones in various screen sizes.
When clients are employing such a wide variety of screen sizes, they pose major mobile app testing challenges for companies to review compatibility. 
LOOKING FOR A DEDICATED TEAM TO ENHANCE YOUR PRODUCT'S QUALITY
3. Display:
Besides the screen size, apps are also presented to be compatible with different display specifications. Testing their compatibility for additional display features is again a very difficult task for the testers. Consider the Samsung Note 10 and Note 10 plus. Samsung's Note 10 is equipped with a Full HD+ Dynamic AMOLED Infinity-O Display (2280 x 1080) at 401 pixels per inch, while note 10 plus has a Quad HD+ Dynamic AMOLED Infinity-O Display at 3040 x 1440 at 498 pixels per inch.
4. Touch screens:
Touch screens are a must for modern smartphones. The apps require to instill touch signals into their code to tune them to receive it as their input source. Testing touch screens are a more complicated and difficult task for testers. 
5. Lesser time to market:
Usually, mobile apps have strict timelines, and in such methods wherein mobile testing, testing has to be intricate, the strict timelines maintain a great challenge for the testers.
6. Security issues:
If your app is handled by a public cloud, it has far more risk than an app handled by a private cloud. Hence testing of apps driven by the Public cloud is quite difficult, keeping in mind the enhanced security issues.
7. Multi-device inaccessibility:
To test apps on multiple devices, the tester has to be convenient with all the devices, which is again a challenge to execute real-device testing for the testers.
Also Read: Top 10 Mobile App Security Testing Tools For 2021
Conclusion
There is huge competition in the digital world. There are numerous apps for the same purpose and hence to confirm your supremacy you have to be better than the others. Even a small fault can make you lose the battle. Hence it is very crucial to perform a complex round of testing so that no bugs are left out.
But with the highly dynamic character of mobile technology, testing becomes very complicated and difficult. Testers have to assure that they test their applications for all available devices, networks, OS, etc. But it becomes very difficult for the testers to execute all-inclusive testing and that too in a little period. Mobile app testing is not as easy as testing websites. But with the rise in technologies, testers too have found solutions to these challenges to an extent. A few solutions to these challenges include automated mobile app testing, simulators, and emulators.
When it comes to QA, nothing is better than having the correct people in charge. That's why we ensure everyone on our team is qualified and accredited on some of the industry's best practices.
At TestUnity we have an expert team of QA Engineers. This enables us to give our clients the support they require to make sure that their software hits the market in the right circumstances. Contact us for a free consultation and see why TestUnity's QA approach is the best choice for your software.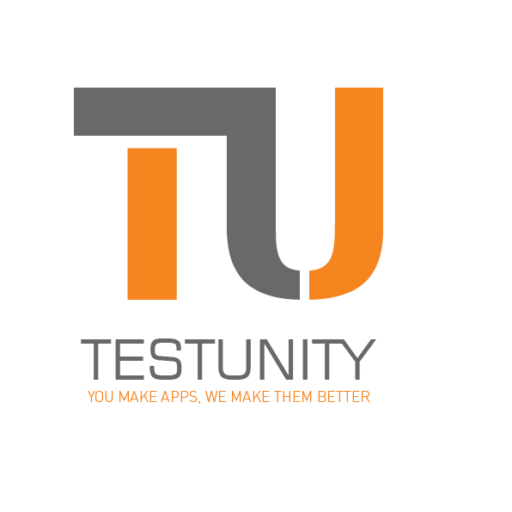 Testunity is a SaaS-based technology platform driven by a vast community of testers & QAs spread around the world, powered by technology & testing experts to create the dedicated testing hub. Which is capable of providing almost all kind of testing services for almost all the platforms exists in software word.