The demand for cutting-edge software applications has raised the pressure on development teams to decrease delivery time. As for software testing professionals, reporting and evaluating an application should be prioritized to keep pace with the complete software development life cycle (SDLC). Furthermore, the coordinated activities of the testing and development teams necessitate the addition of 'intelligence' to manage adjustments, updates, and enhancements without risking the stated deadlines.
In this new-age era, where launches and releases are occurring every week and upgrades almost every other day, Artificial Intelligence (AI) is like the power elixir. The existence of an AI-managed testing stage can determine changed controls more adequately than a human. Moreover, with regular and nonstop algorithm updates, even a small percentage of modifications can be watched. 
Automated testing has allowed Artificial Intelligence (AI) to be used broadly in categorizing item applications for each UI. In this context, identified controls are distinguished by the ability to train pre-trained commands commonly observed in out-of-the-box setups. When the chain of authorities is regarded, experienced AI software testers can build a technical map to the point where artificial intelligence looks at the graphical user interface (GUI) to get labels for each control.
This blog will talk about the various benefits of AI in software testing or AI testing and how it facilitates the advanced use of various software testing tools.
Benefits of AI in Software Testing
Eliminate the need for manual testing
Most QA/Software testing departments would struggle to execute a controlled web application test with 1,000+ clients. However, with AI software testing, one can affect tens, hundreds, or thousands of virtual client sets interacting with a product, system, or web-based application.
Improved Accuracy
Errors generated by humans can occur at any time. In tedious manual testing, even the most careful software tester will cause mistakes. It is why AI automated testing comes in handy, completing the same process or stages perfectly and providing detailed results. Testers who no longer have to deal with boring manual testing methods have more time to develop new automated software tests and deal with complicated features.
LOOKING FOR A DEDICATED TEAM TO ENHANCE YOUR PRODUCT'S QUALITY
Improve overall test coverage
By extending the scope and depth of testing using automated AI testing, you can enhance software quality. Software testing with artificial intelligence (AI) can peek into data tables, memory, file contents, and program states to decide whether the software is functioning as it should. Test automation can run 1000+ unique cases in a trial, providing coverage that is unimaginable when it arrives to manual tests.
Supports Both Developers and Testers
Software developers and designers can use shared automated tests to detect troubles quickly before moving to Quality Assurance. For example, tests can run automatically whenever source code changes are reviewed and instantly alert the group or the developer if the event does not follow. Features like these limit the developer's valuable time and improve their confidence.
Getting to market faster by saving time
Software testing is repeated every time source code is changed; thus, manually repeating those tests can be expensive and time-consuming. On the other hand, AI automated testing can be used repeatedly at little to no additional expense and fast. As a result, software testing can be achieved in hours rather than days, directly decreasing costs.
Visually test the product
Artificial intelligence can discover visual faults in apps by conducting visual testing and ensuring that all the visual aspects look and operate perfectly. It is made attainable via pattern recognition and picture recognition. Using pixel-level analysis, AI can see dynamic UI controls regardless of size and shape.
Also Read: AI Is Revolutionizing Software Test Automation
Bottom Line
Businesses around the globe are using AI in software testing to speed up the delivery of software products. As a result, AI can intelligently automate test operations. The emergence of AI software testing allows cutting-edge technological techniques to enhance decision-making capabilities.
To keep up with the most recent revelations in the software industry, you must change course with artificial intelligence. It can act as the road map to your chosen business milestone. Collaboration with professional AI testing services delivers the best way to learn more about how artificial intelligence can be integrated into your software testing strategies.
When it comes to QA, nothing is better than having the correct people in charge. That's why we ensure everyone on our team is qualified and accredited on some of the industry's best practices. At TestUnity we have an expert team of QA Engineers. This enables us to give our clients the support they require to make sure that their software hits the market in the right circumstances. Contact us for a free consultation and see why TestUnity's QA approach is the best choice for your software.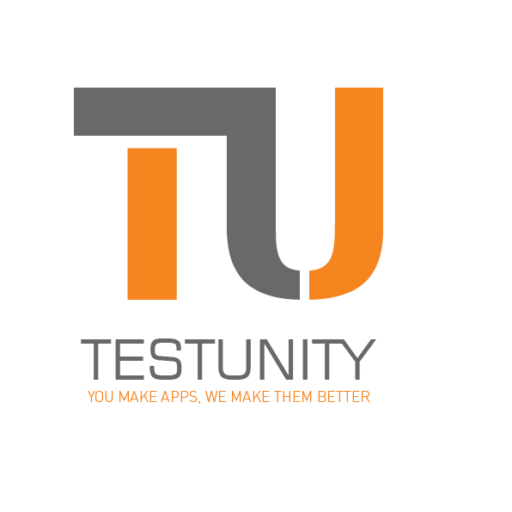 Testunity is a SaaS-based technology platform driven by a vast community of testers & QAs spread around the world, powered by technology & testing experts to create the dedicated testing hub. Which is capable of providing almost all kind of testing services for almost all the platforms exists in software word.